Our Values
Our 6 school values underpin all of our work we do at Great Denham Primary School. They have been carefully chosen from the Olympic 2012 values. They are as follows:
Courage...Determination...Equality...Excellence...Friendship...Respect
Our values are central to our behaviour policy. Children are rewarded with a star when they show one of our school values. For further information please visit the policies page to read our behaviour policy.
In September 2017, on our staff inset day at Wickstead Park, we followed the REAL Projects process from stunning start to fabulous finish, a project slice of the process the children follow.
Our final product was a music video with the theme of friendship.
Staff worked in teams to cover each part of producing the music video. We were given 3 hours to write the lyrics, choreograph the dance moves, produce the artwork, find a location and finally to film it in one take!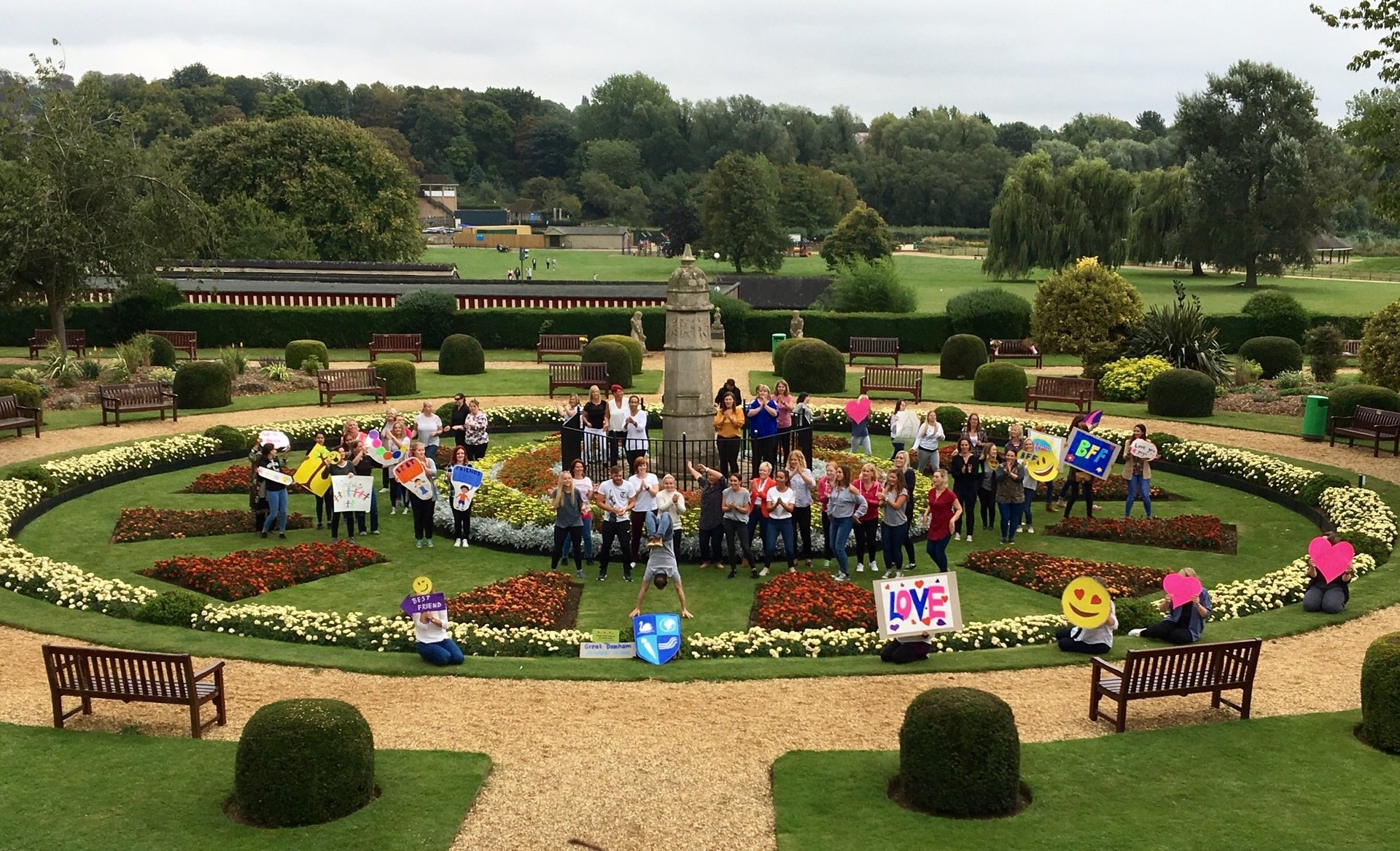 On one of our family days the children took part in a range of activities to explore in more detail what EQUALITY means and what it means for us at Great Denham Primary School.
Our School Values